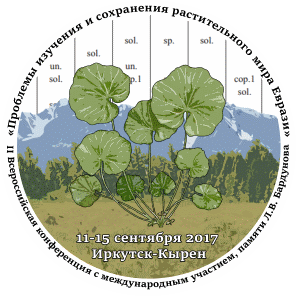 Let us invite you to participate in the II All-Russian Conference with the international participation "Problems of studying and preserving the plant world of Eurasia", dedicated to the memory of Doctor of Biological Sciences, Professor, Honored Scientist of the Russian Federation Leonid Vladimirovich Bardunov (1932- 2008).
The conference will be held on September 11-15, 2017 in Irkutsk and in Kyren, a township in the Republic of Buryatia in the territory of the Tunkinsky National Park in the picturesque foothills of Eastern Sayan.
Those wishing to participate in the conference, please send an application form and a questionnaire by e-mail addressed to Denis Alexandrovich Krivenko This email address is being protected from spambots. You need JavaScript enabled to view it..
The application form and the questionnaire should be received by the Organizing Committee before May 3, 2017.
Deadline for submitting materials is June 30, 2017.
We are waiting for you at the conference!